New Panda Cares® Center of Hope Open for Patients and Families
We recently celebrated the opening of the Panda Cares® Center of Hope, made possible by the guests and associates of Panda Express®, who foster the spirit of giving and help change kids' health, change the future.
The Center of Hope Therapy Gym is the hub for high quality therapy services provided to children through CHRISTUS Kids Clinic. The Center of Hope inspires hope and promotes healing by providing specially curated programs that address each child's entire well-being, including their mental, emotional, physical and spiritual needs. Programs offered at the CHRISTUS Kids Clinic Panda Cares Center of Hope include physical, occupational and speech language therapies designed to give children the courage and strength to thrive
.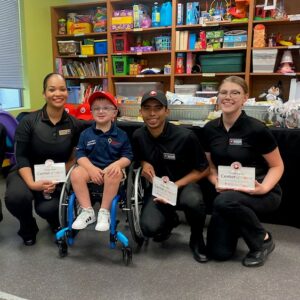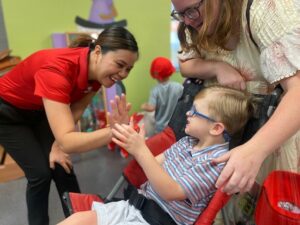 Panda Express® guests and their associates in North Louisiana and East Texas have raised nearly $160,000 for CHRISTUS Shreveport-Bossier Health System since 2007. You can learn more about the opening of this special space in this news report.
https://www.arklatexhomepage.com/news/local-news/shreveport-bossier-christus-kids-clinic-therapy-gym-named-a-panda-cares-center-of-hope/
The numerous Panda Cares® Centers of Hope across the country are made possible by donations from Panda Express® guests and associates. Following a multimillion-dollar commitment to Children's Miracle Network Hospitals to fund Panda Cares® Centers of Hope, Panda and CMN Hospitals have debuted Center of Hope locations at several hospitals in the U.S. from California and Texas to Hawaii and Washington D.C.